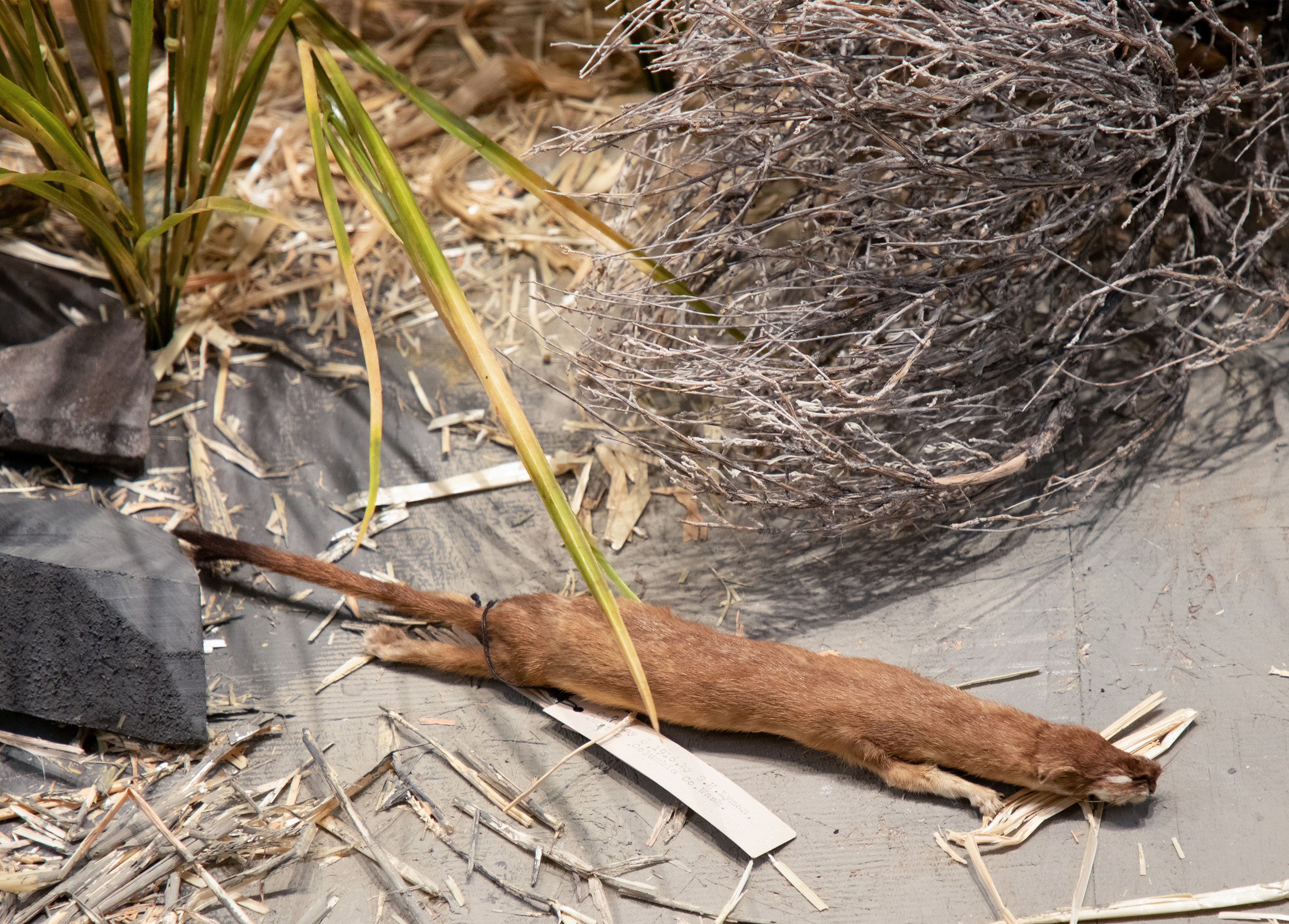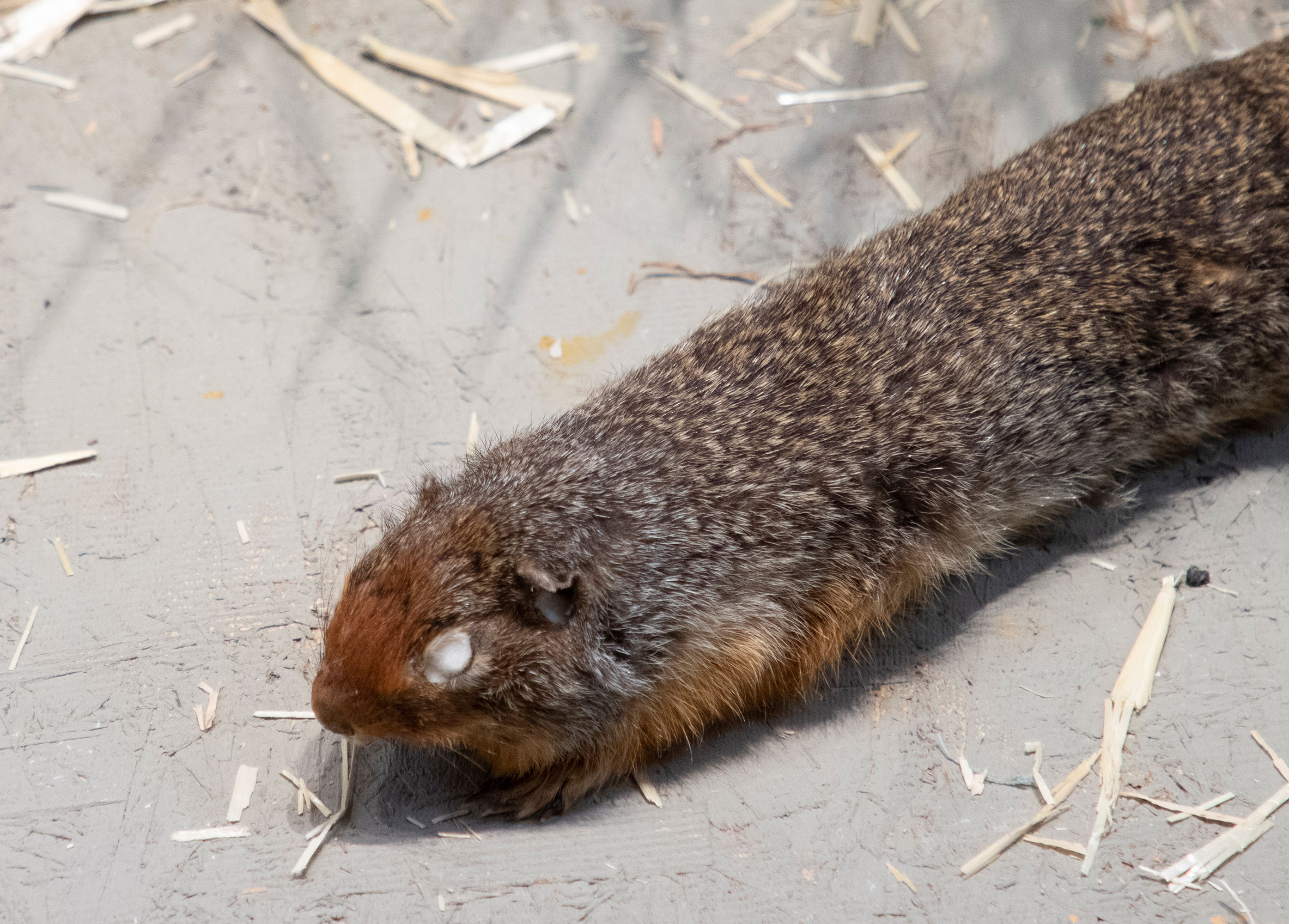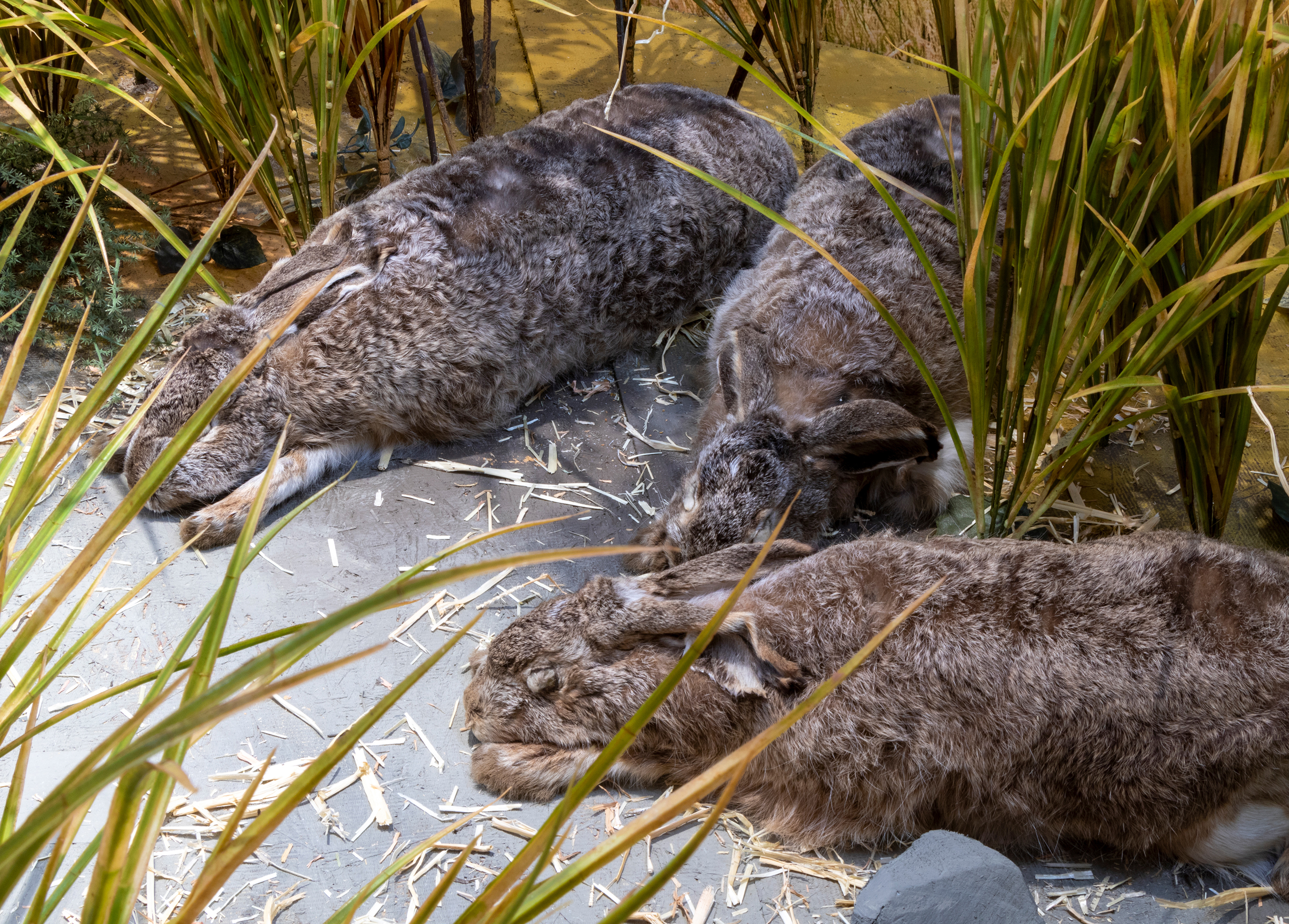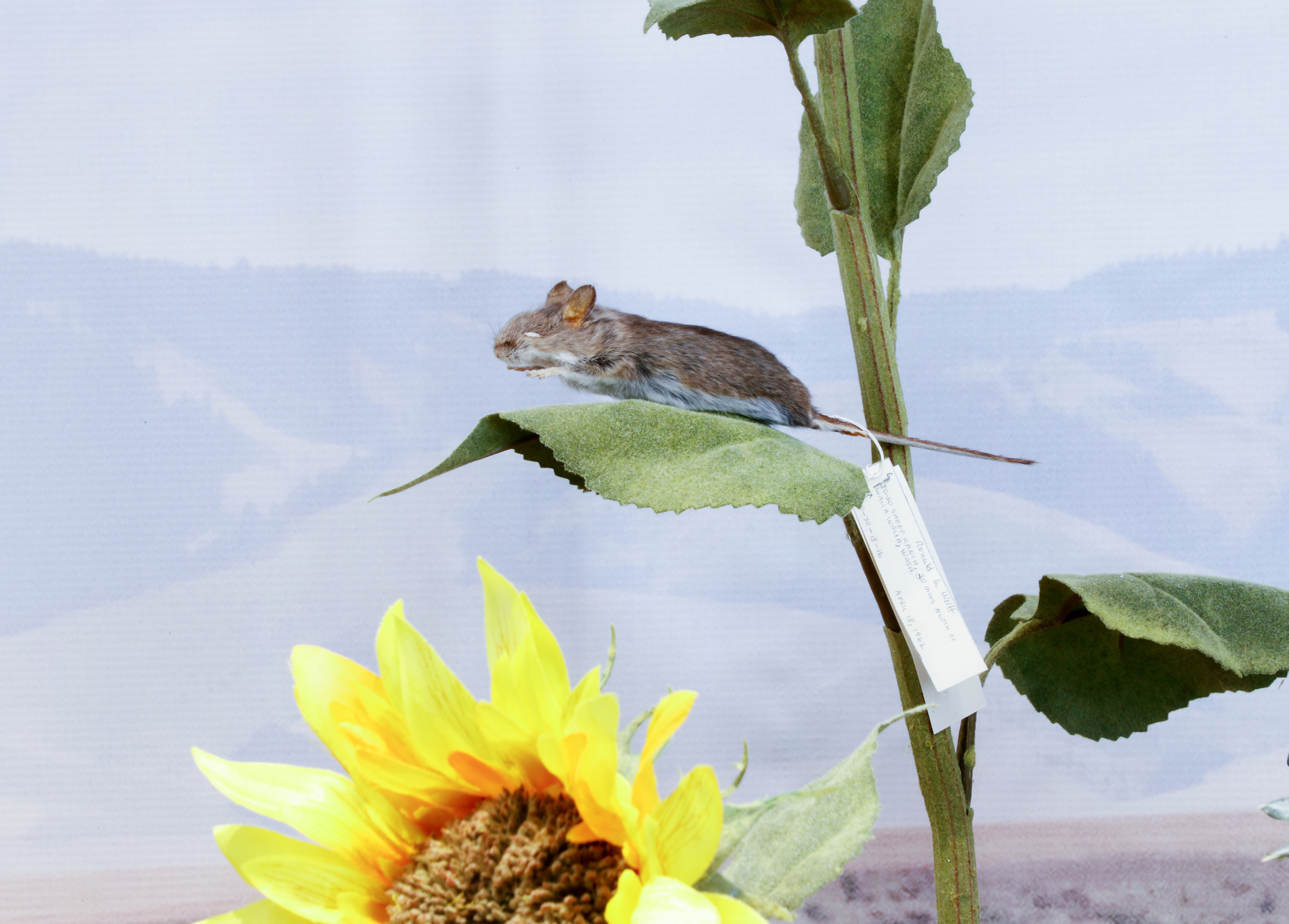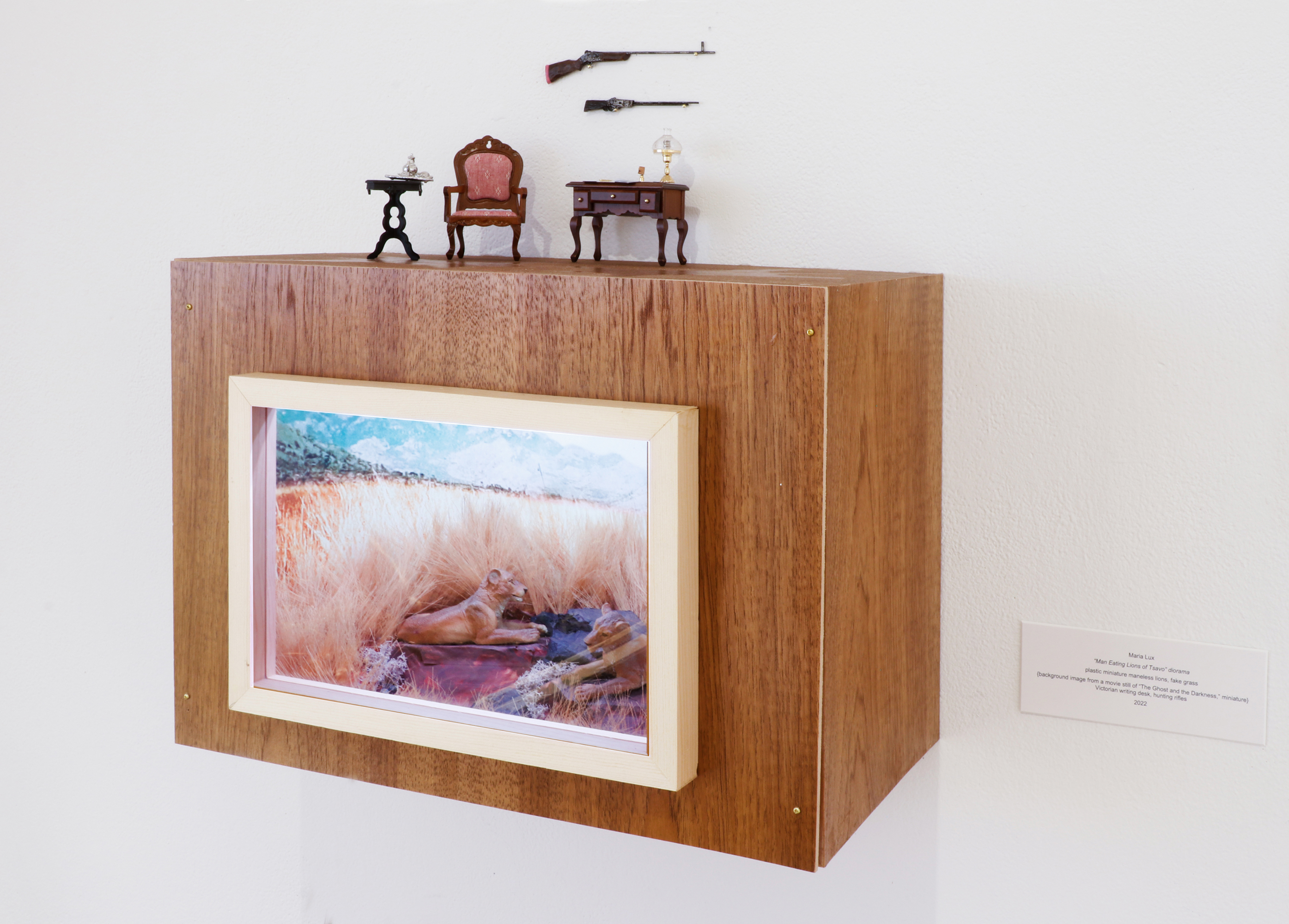 Case Study

2022

Both the collection of study skins (taxidermic preparations used in research rather than display), and the creation of large-scale habitat dioramas, can seem antiquated—a product of empire-building and older attitudes about nature and conservation. In other ways, the secrets held within longstanding collections, especially when compared to recent data, can prove surprisingly valuable for contemporary research. This installation offered the opportunity to work with my home institution's scientific animal collection, which includes mounted taxidermy specimens meant to look like they are alive as well as the study-skins or case specimens shown in this diorama. Study skins are used for research all over the world, but the skins in this display case are primarily used for teaching purposes. Most of the animals were prepared by college students years ago as part of their coursework. Many of the specimens were collected locally, and indeed the background image would be recognizable to local viewers as a site just a few miles away. The accompanying placards and the miniature diorama box on the walls connect the local to distant stories of the value and complexity of collecting and maintaining animal specimens in natural history spaces.

The larger installation was accompanied by a satellite piece at the Maxey Museum across campus. More playful and exploratory, this piece features a pile of sausage-like study skins stacked inside a traditional museum display case within the watchful eye of a plastic decoy hawk.

Taxidermy study skins on loan from Whitman College Hall of Science, plastic vegetation, backdrop photo of Bennington Lake, Walla Walla, miniature diorama case with plastic maneless lions, fake grass, and backdrop photo from a movie still from "The Ghost and the Darkness", two placards

Special thanks to Travis Morgan, lab coordinator for ecology, evolutionary biology, and environmental studies at Whitman College, Dr. Chuck Drabek for sharing his knowledge of Whitman's collections with me, Steve Rogers at the Carnegie Museum of Natural History (retired), Elliot Broze for his significant assistance with many stages of this project.

Installation of "Case Study" in the Sheehan Gallery at Whitman College in Walla Walla, Washington. Part of Time | Creature | Portal | Self, staff and faculty exhibition.


Satelite installation at Maxey Museum, Whitman College.